Lot Loans
---
Carve out your place in the world
Lot Loan Options
Right place — Right time — Right funds.
Finding the perfect piece of property is an important key to building the right home. And once you find it, you don't want to lose the land to someone else! That's where a land or lot loan can help you. If you're not quite ready to build but know where you'd like to be, a lot loan is for you. Deseret First can keep your payments low while you plan your dream home.
Lot Loan Highlights:
3 or 5-year term options
Payments amortized over 30 years
Balloon payments include a lump sum due at the end of the term
Requires 20% down payment
Available for primary or secondary residences
Easy transfer to a DFCU Construction Loan
Apply Now
Current Lot Loan Rates

| Loan Term | Rate | APR |
| --- | --- | --- |
| 3-year Balloon (30 year amortization) | 7.50% | 7.50% |
| 5-year Balloon (30 year amortization) | 7.75% | 7.75% |
The annual percentage rate (APR) listed above represents our best available rate. Further, your individual rate may be higher depending upon your creditworthiness. Offer subject to change. OAC. Additional products and rates are listed here.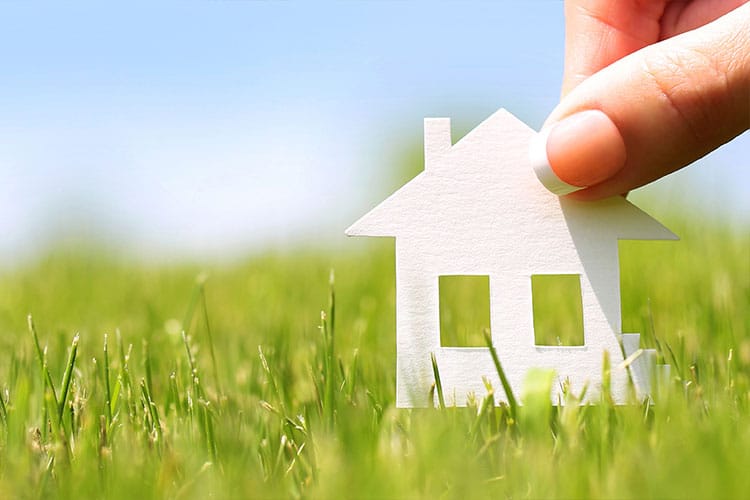 3-year Lot Loan example: Monthly payments for a $180,000 loan would be $1,108.62 for 36 months. This is assuming a 20% down payment and an interest rate of 6.25% (6.345% Annual Percentage Rate.) Finally on month 36, the last payment will come due in the amount of $174,347.52. The purchase transaction payment listed is an example only. It does not include taxes or insurance premiums. As such, your actual obligation amount and APR may be greater. Membership and eligibility required. Terms and conditions apply. OAC.