FHA, VA, USDA Mortgages
---
Conditional loan options
FHA Loans
Do you have less-than-perfect credit? No need to feel discouraged. Because we still have options for you! You may qualify to buy or refinance a home with the FHA. The Federal Housing Administration (FHA) Loan Program insures mortgages to stimulate the market. As a result, DFCU offers competitive rates and simpler qualifications. In particular, this is an excellent option for those with limited funds or a low credit score.
Credit scores as low as 620
Adjustable-rate terms: 5-years
Fixed-rate term options: 10, 15, 20, 25, or 30-year
You can put as little as 3.5% down
Cash-out refinance available: up to 80% loan to value
Apply for an FHA Loan online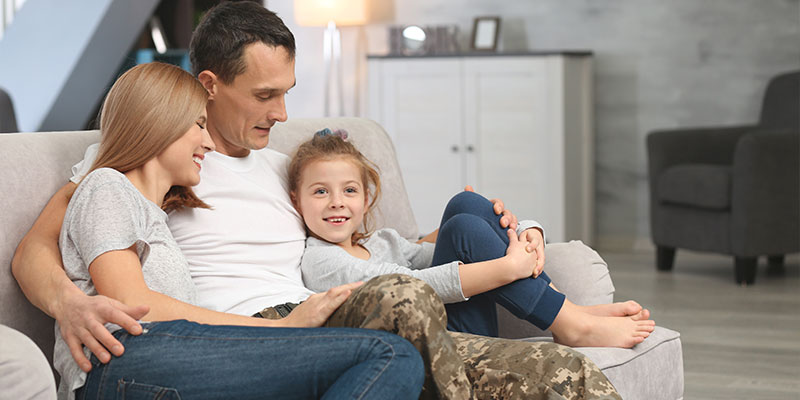 VA Loans
The Veterans Administration (VA) Loan Program can open doors for military members. DFCU is proud to support those serving and who have served our country. Veterans and active duty personnel can buy or refinance with low rates and fees. Thus giving them and their families an opportunity to establish their safe homestead.
Adjustable rate: 5-year term
Fixed-rate options: 10, 15, 20, 25, or 30-year
Up to 100% financing available
Apply for a VA Loan Online
USDA Loans
The US Department of Agriculture supports those looking to purchase a home in a rural area. Subsequently assisting low-to-moderate income residents in buying a new home. We provide affordable interest rates and loan terms through 30-year, fixed-rate mortgage financing. Thus allowing small communities to grow in ways they otherwise couldn't!
30-year, fixed term only
100% financing available
Property must be in a rural area. to see if your location will qualify.
USDA loans are primarily for purchases rather than refinancing
Apply for a USDA Loan Online