CardHub App
---
Your personal card management
What is CardHub?
Finally putting your finances in your own hands. Literally.
CardHub is a new smartphone app from Deseret First. It's different from the mobile banking app. Mobile banking lets you transfer, budget and manage your funds. Meanwhile, CardHub puts you in real-time command of your debit and credit cards with DFCU. You can make choices about how, when, and where your cards work. Thus giving you an extra level of security.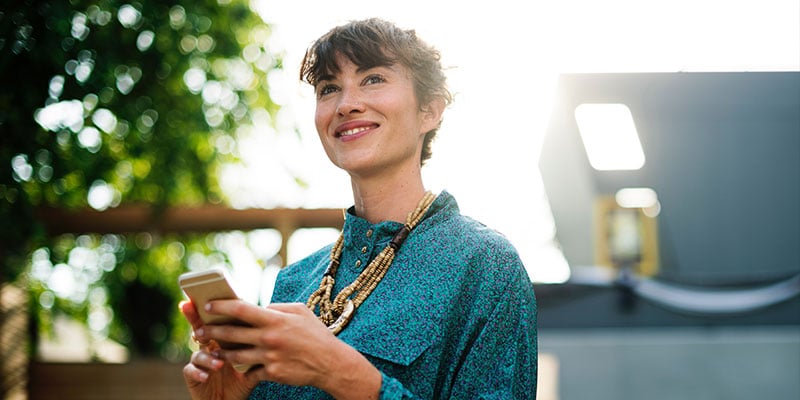 So what can you do with CardHub?
---

Card Usage Notifications
Elect to receive automatic push notifications under "Alert Preferences" so that you can know every time a transaction posts. As a result, you'll be able to identify any fraud right away.

Limit Transaction Types
Curb where you spend your money. For example, choose to allow only in-store or online purchases. Select "Transaction Types" under "Control Preferences" tab.

Set Geographic Limits
Opt to let your card work only in certain regions or states with "Location Controls." Now you have more say in where your money goes!

Merchant Type Permits
Elect which type of merchants your card can be used at (gas stations, grocery stores, fast food, etc). Hence, you'll avoid your kids spending money on new clothes instead of groceries! So make the most of this feature, found in "Control Preferences."

Manual Card Freeze
Choose to turn your card on only when you need it! Or turn it off if you see unfamiliar transactions. You can do this within the Card Details section on CardHub.

Set Spending Limits
Are you trying to stick to a budget? Or is your kid spending too much? Set up "Spend Limits" in "Control Preferences" to help you stay within your budget.

Manage Travel Notes
Whether you're serving a mission or taking a dream vacation, make sure you add a Travel Event. You can do so by first selecting "International" under "Location Controls." Next you'll let us know where you're going, so we can allow those transactions.

Location Matching
Add an extra level of security by setting your card to work only in the same location as your phone. Get started by selecting "My Location" under the "Location Controls" tab.
Amazon is an online merchant. But their transactions sometimes come through as mail or telephone orders. You can still completely block Amazon and possibly other online merchants. Simply disable both "Online" and "Mail/Phone Order" transactions.
Transactions that occur outside the area of your mobile device will trigger an alert. The mobile device must have GPS enabled, with app permissions set to use the current location. There are certain occasions where CardHub will use the last saved GPS location. These are: if your phone is off, without cellular service, or without GPS coordinates. If the app doesn't receive a GPS signal for over eight hours, it ignores the location policies. CardHub will no longer deny transactions based on "My Location" preferences. However, an alert would generate, informing you that a transaction occurred.
No. This is a mobile app and as such, is only available on a smartphone or tablet.
After the initial registration, you will log in with your user ID and password if your session has timed out. Additionally, you may set up a four-digit passcode. You may also use fingerprint or facial recognition to log in, if supported by your device.
When you've turned off a card, CardHub will reject most transactions. It also sends you an alert stating it denied the transaction. However, auto-pay, recurring payments, and credits (deposits, returns, reversals) will still process.
Yes. If your phone has a data connection, then the app will work.
You can leave cards off as long as you want to! When you're ready to make a transaction turn your card back on.
There is no limit to the number of Deseret First issued cards you can set up.
Notifications are push notifications in the app. So no, you do not need to be currently logged in.
Although most merchants run their transactions from their physical location, some might not. Instead they may process through a corporate office or elsewhere outside the boundaries. If so, you would need to disable the location settings. Then we can approve the transaction.