Construction Loans
---
Build your dream
Develop a haven of your own
The perfect spot. The perfect home.
Are you planning to complete construction within 12 months? Is your build site in Utah or Idaho? If so, Deseret First can help you throughout your loan process. Our Loan Officers have the experience and resources to make it simple and affordable. So go ahead, build that secret passageway!
See what DFCU can offer you:
Monthly inspections to ensure progress
Conventional loans available for long-term financing
Lien release checks to protect ownership of your home
No out-of-pocket payments during construction
Include your lot as part of the loan
Available for primary or secondary residences
Start Building
What does it take to build your own home?
---
Are you interested in building your own home, but not sure what it takes? Not to worry, we've taken members through this process hundreds of times. That's why we can help you each step of the way. Here's a brief overview of what you'll need and what will happen.
One-Time or Two-Time Close
---
One-Time Close
Only sign one set of documents and close on one loan.
Benefits:
Choose between a 9 or 12 month construction term
During the construction period, payments are interest only and made from the loan proceeds
Choose between 15 and 30 year long term
Lock your long term rate at the beginning of construction
Draws and underwriting are done locally.
Two-Time Close
Close on two loans, one construction loan and one for long term financing.
Benefits:
If you aren't sure how long it will take to complete, extensions (at a cost) are available
Cost overruns can be covered with the long term financed (in applicable scenario's)
Long term rates could be lower when the home is complete>
You'll need:
membership and eligibility
credit approval
a licensed contractor
And we can help you get there! With so many options available, let Deseret First help find the right loan for you. Call a Deseret First Mortgage Officer at 801-456-7088 or 800-326-3328 ext. 7088. Available Mon-Fri 8:30am–5:30pm.
Start Application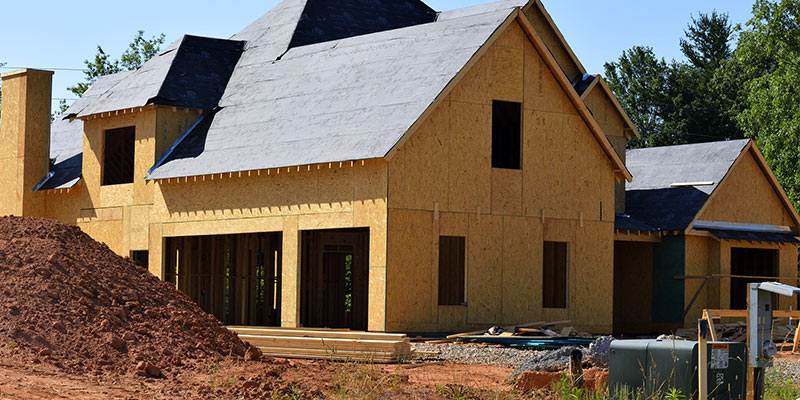 Our Mortgage Loan Officers teach — not sell
---
Home buyers rate us 4.5 stars: "Extremely Satisfied"
"Our loan officer provided the most professional, friendly service we have experienced when purchasing a home. We will definitely refer him and DFCU to friends; can't speak highly enough of him."
— Adam
"Quick and thorough. Very kind and courteous. they answered our questions and helped us understand the process."
— Randy
"Thank you for making the process so positive. We felt safe in your hands."
— Joseph
"I couldn't have asked for any better–the mortgage team was so quick to respond to all questions and concerns that I had. It was very comforting to know I was working with a group that has great knowledge in this area. Thanks soooo much!!"
— Tina
"This was such a pain free experience. We highly recommend DFCU."
— Stephen