Business Credit Cards
---
Secure cards for your company
Profit from your expenses
It takes a lot of work to get your business off the ground, with even more hoops to jump through along the journey. But getting a company card shouldn't be one of those complications. That's why Deseret First offers two credit card options. Both with no setup, activation, or annual fees! Thus saving your company money in the long term.
Business Credit Card Rates

| Card Type | APR |
| --- | --- |
| Platinum Business | As low as 16.85% |
| Platinum Business Rewards | As low as 17.9% |
The annual percentage rates (APRs) listed here represent our best available rates. Your individual rate may be higher depending upon your creditworthiness. Membership and eligibility required. Offer subject to change.
Additional products and rates are listed here.
Both card options include these benefits:
---
Side-by-side Card Comparison
---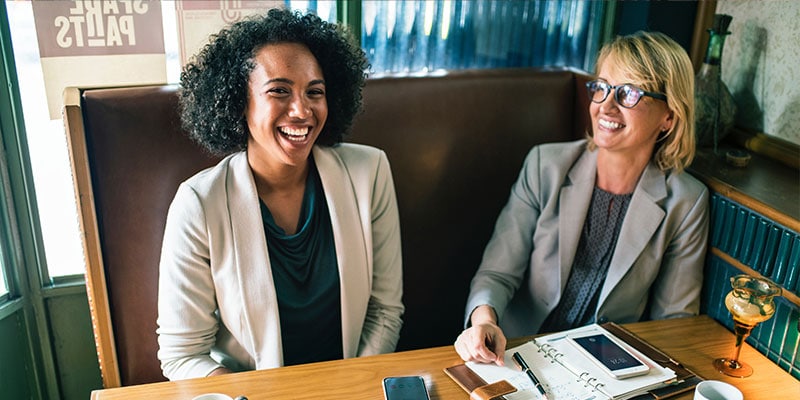 Business Platinum
The Business Platinum credit card is perfect for those everyday business expenses. And as one of the lowest interest rates, it's the most budget friendly card in the industry.
great option for small business owners
fantastic choice for bringing over an old balance
save money on interest
24/7 card support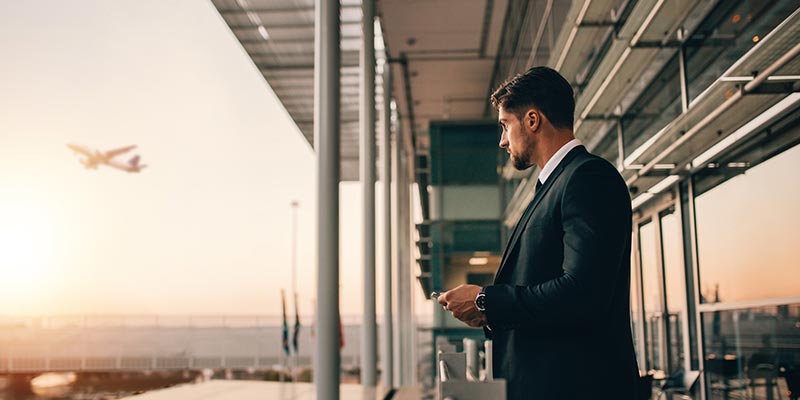 Business Platinum Rewards
Get more for your money with a business credit card from Deseret First. You can
earn reward points
for every dollar that your business spends. Our Business Platinum Rewards VISA comes packed with rewarding features. Yes, even including cash back!
$1 spent = 1 point
hundreds of rewards options available
bonus, double, and triple point reward promotions offered throughout the year
24/7 card support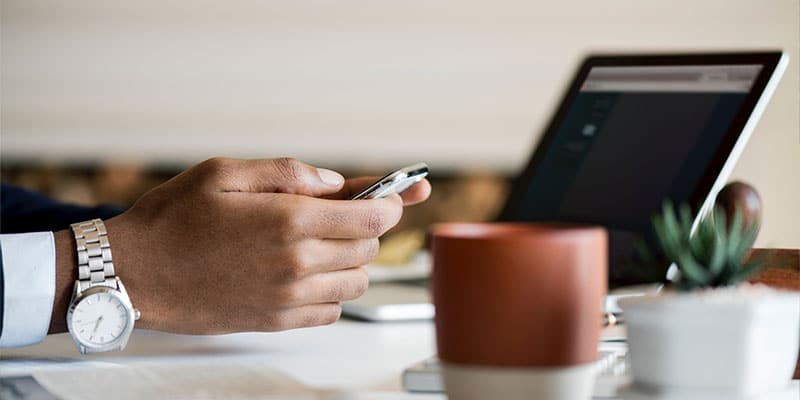 Track Your Spending
You expect accessibility for your money. With DFCU's online & mobile banking, you'll get it. For example, check your spending whenever and wherever you want. So whether you need to issue many cards, or want easy-to-use banking tools, we have you covered. Further you'll be able to download account details, link to Quickbooks, and view accounts 24/7.
About Online Banking
To receive a credit card with DFCU, business owners must:
Cards include a 1% foreign transaction fee. Cash advance fee 1.5% of transaction may apply. View the full
VISA Credit Card Agreements here
.
For questions, please contact Business Services: call 801-456-7060 or 800-326-3328 ext:7060. Available weekdays: 9:00am–5:00pm. Additionally, you may visit any Deseret First Branch.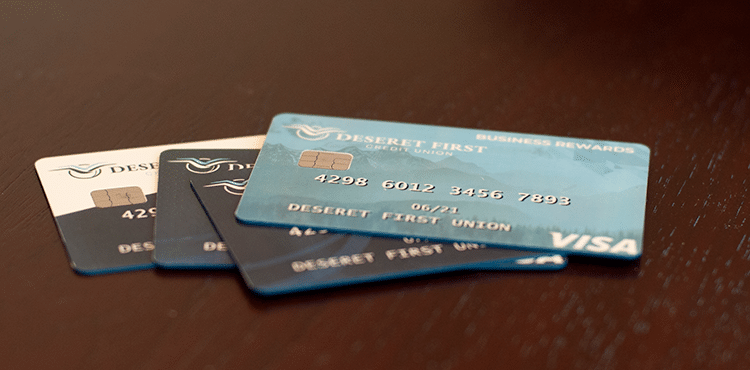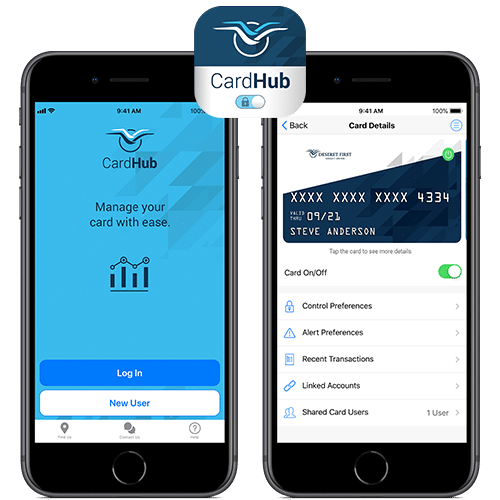 Lost or stolen card?
If you ever lose your VISA card, we are ready to assist you 24/7. Call us toll free at
800-326-3328
. When you get to the automated menu, select the number that leads you to talk to a card specialist. You can also use the number above to request a new card and we will send you a replacement free of charge. Additionally, if you need a new card quicker,
stop by a branch
! They can instantly issue a replacement for you. If for some reason, you're unable to call us, you can also block your card using CardHub.
CardHub Details
Grow your business faster
with Deseret First
Give your business a firm foundation with Deseret First Credit Union!