Reverse Mortgage
---
Exclusive options for seniors
How does a reverse mortgage work?
A reverse mortgage uses your home equity as collateral, allowing you to pay off your current mortgage and any other outstanding debts. Funds are given to you and can be used however you need. All this while retaining full ownership of your home.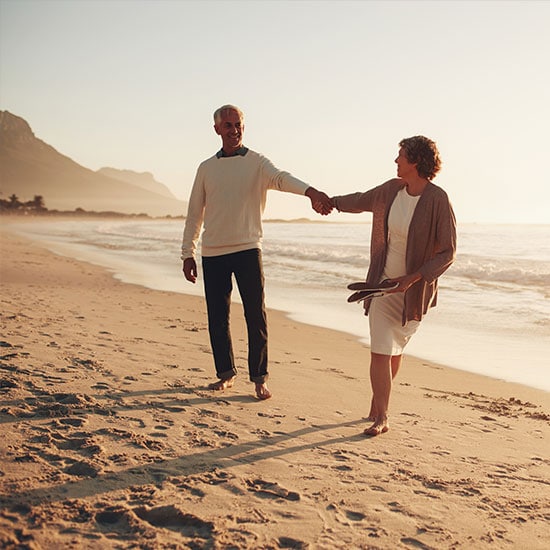 Use your money to:
repair or renovate your home
pay off debts or taxes
cover health care costs
supplemental income
purchase a vacation home
set up a home equity line of credit
achieve freedom— do anything you want!
Keep your home!
Receive funds in either a lump sum, monthly payments, a line of credit, or a combination.
Repayment is not due until the last surviving borrower moves out or passes away.
Borrower retains ownership of their home.
What is the process like?
---
As loan officers at DFCU, it is our goal to make the series of steps as smooth and simple as possible. That's why we'll guide you through each step of the way. At the same time, making sure you feel confident and satisfied in your decision.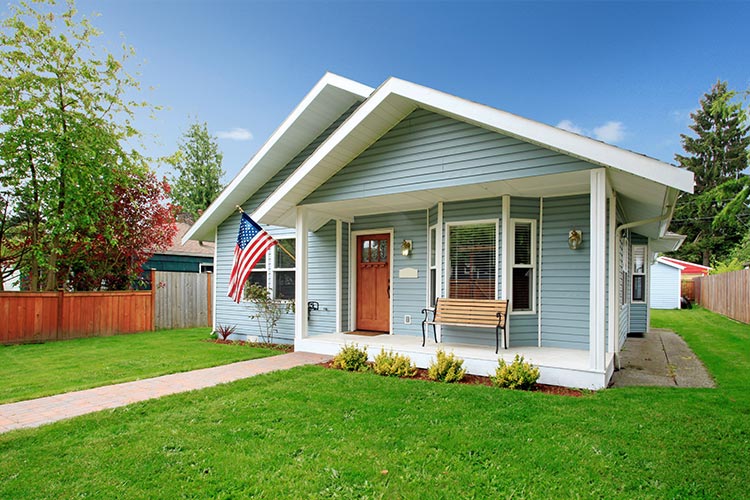 To qualify, you must:
Be age 62 or older
Live in the home as your primary residence
Have sufficient home equity
Continue to pay: property taxes, insurance, HOA fees, or other property related charges
Maintain the residence according to FHA requirements
Have approved creditworthiness
Let Deseret First help you find the right loan. Call a Deseret First Mortgage Officer at 801-456-7073 or 800-326-3328 ext. 7073. Available Mon – Fri: 8:30am – 5:30pm.
This material is not from HUD or FHA. Nor has it been approved by HUD or any government agency. The borrower must meet all loan obligations. If the homeowner fails to do so, the loan will need to be repaid.
Frequently Asked Questions
We know this process can feel confusing at times. That's why we want to be here for you all throughout. Likewise, if your question isn't answered here, please contact us!
No. Just like a traditional mortgage, as long as the terms of the loan are met, the borrowers retain full homeownership and can sell the home at any time. However, if you do sell, you will need to repay the loan.
This can be a tricky question! And the answer depends on your individual situation. But in brief, if your children are heirs and pay off the loan, they can typically keep the home. For more details, visit the Consumer Financial Protection Bureau.
The amount you can borrow depends on a variety of factors:
the age of the youngest borrower, or eligible Non-Borrowing Spouse
your home's value
the amount of equity you have
FHA lending limits
the current interest rate
and the reverse mortgage product and payment option you choose
A Loan Officer can provide you with a quote that's tailored to your specific situation. Above all, with no cost or obligation!
The way you borrow is up to you! Options include:
a lump sum
monthly payments for a specified period or for as long as you live in the home
a line of credit
or a combination of the above
Federal Housing Administration (FHA) insures HECM reverse mortgages. In particular, this is to protect lenders and borrowers alike. This insurance guarantees you receive your proceeds as you and the lender agree upon.
Besides interest, the costs include:
a title fee
credit report fee
real estate settlement closing costs
a property appraisal fee
origination fee
closing costs
mortgage insurance premium
servicing fee
and a modest charge for HECM counseling
Closing costs vary based upon the type and size of the loan. However, they are similar to those for any traditional mortgage. You can also roll most of the up-front costs into the loan, to cut down out-of-pocket expenses. We would be happy to give you a detailed cost breakdown!
Do more with your
home investment!