Online Payments & Transfers
---
Financial resources and how to use them
Banking at Your Fingertips
---
Do you need to make a loan payment? Or pay one of your other bills? Even if you need to move your money around, you can do it all through online banking or the mobile app! Below you'll find a few options available to you, with details on how to make the most of each one.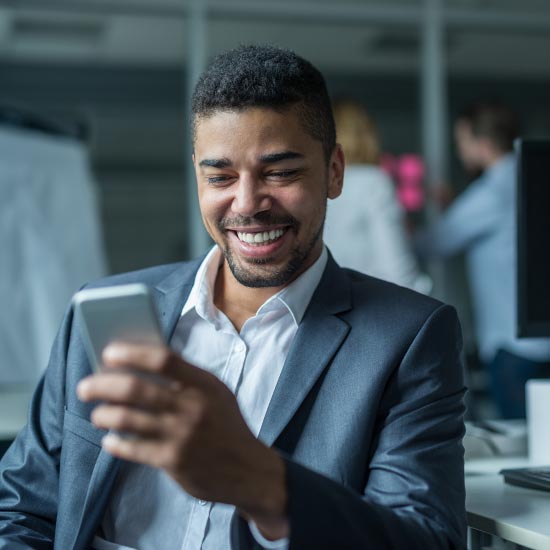 Simplify your recurring payments
Experience worry-free due dates every month!
Through Bill Pay in Online Banking or the Mobile App, you can set up recurring disbursements to save you time, money, and stress. You'll remain in control of your finances, all while automating those menial tasks.

Try it out
How to set up Bill Pay: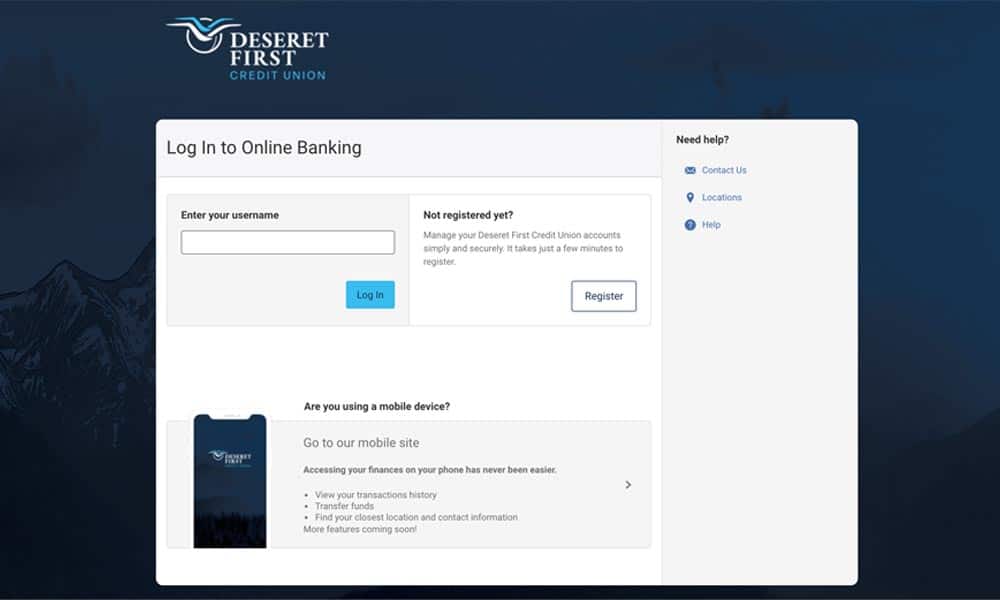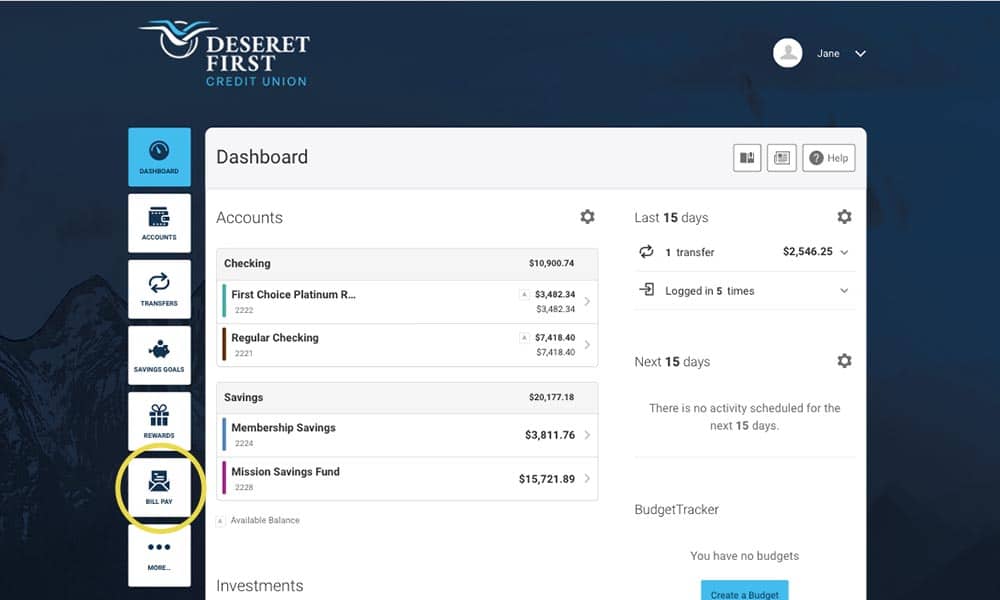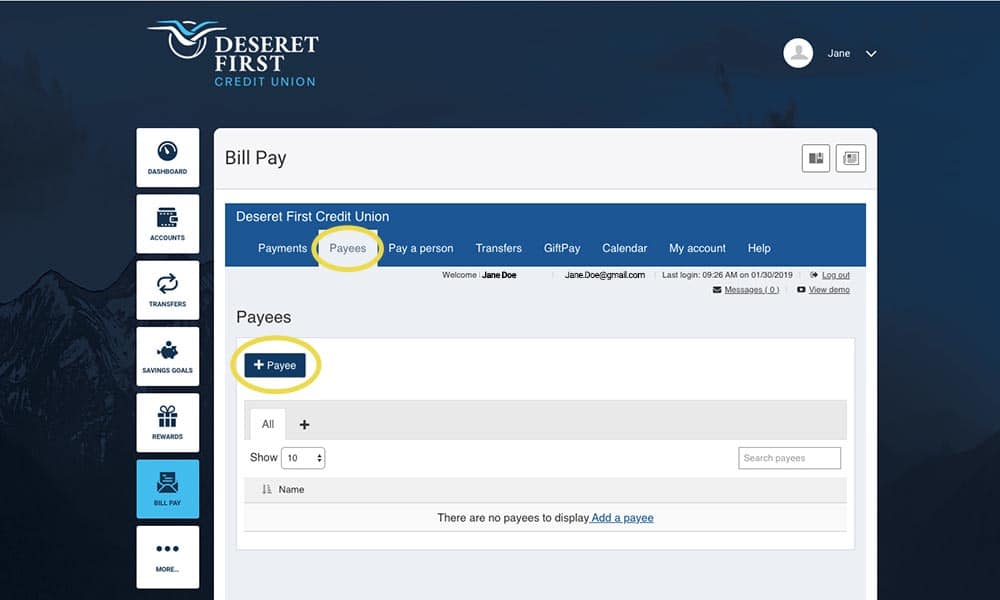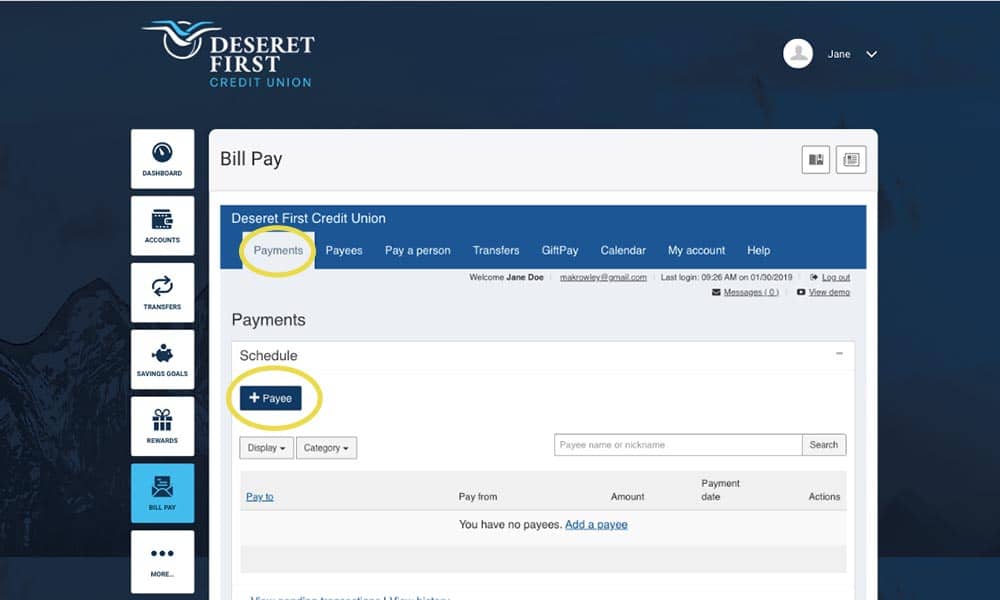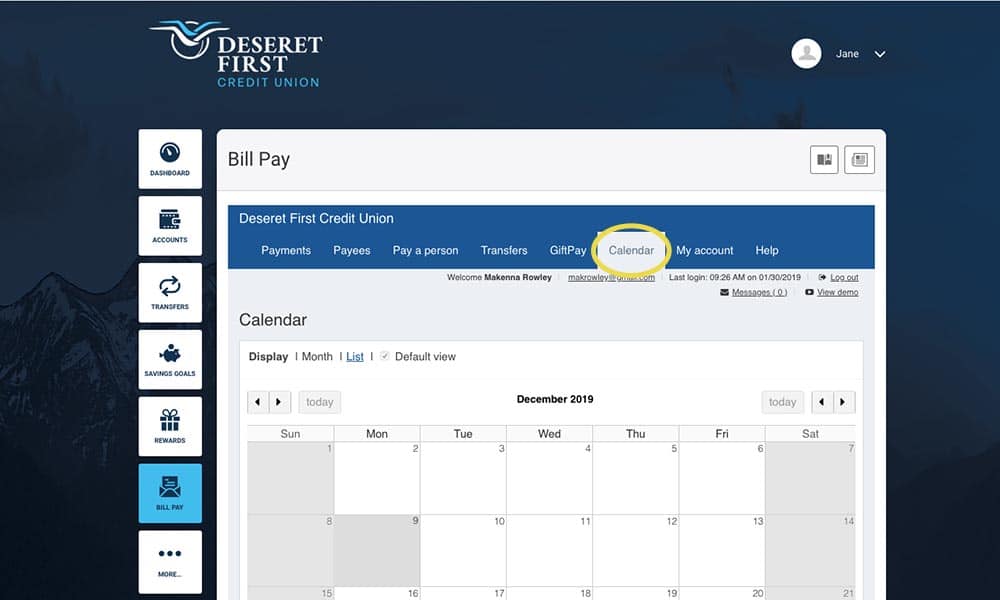 What you'll enjoy from using Bill Pay:
Reduce your check writing
No need to manage bills on countless websites
Handle all your payments in one convenient hub
Opt to automatically send payments as often as you like
Eliminate the worry of missing a payment
For questions or to get help with enrollment, call 801-456-7000 or 800-326-3328. Available Monday through Saturday 24 hours a day. Additionally, you may visit any Deseret First Branch.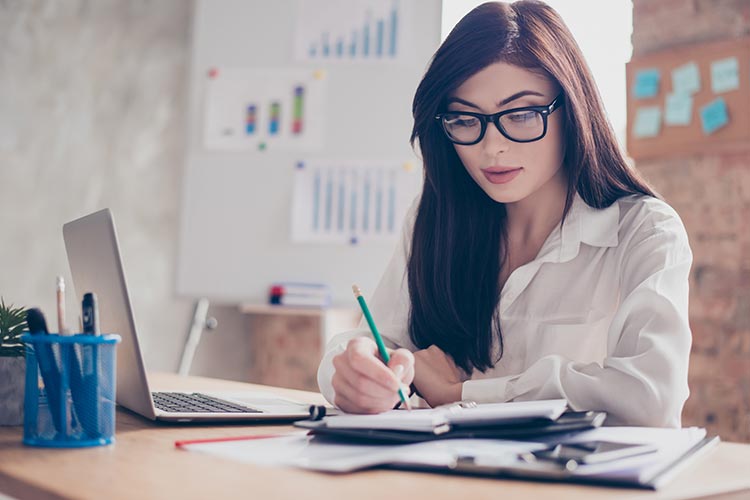 Transfer Your Funds Online
---
Account-to-account transfers will electronically shift funds to and from your checking or savings. So you have your money where you need it, when you need it. You can use this feature in online banking and the mobile app to pay a friend, transfer money to different financial institutions, and to pay your loans. To illustrate how this works for external accounts*, we've created this slideshow. These steps will show you how to start and set up transfers, putting you in control of your own finances!
Online Banking Login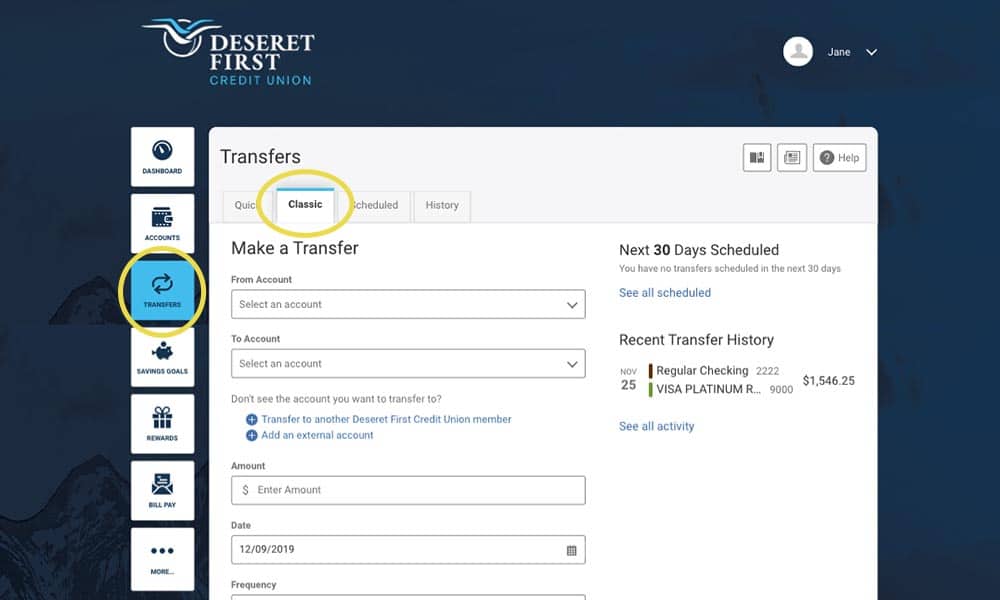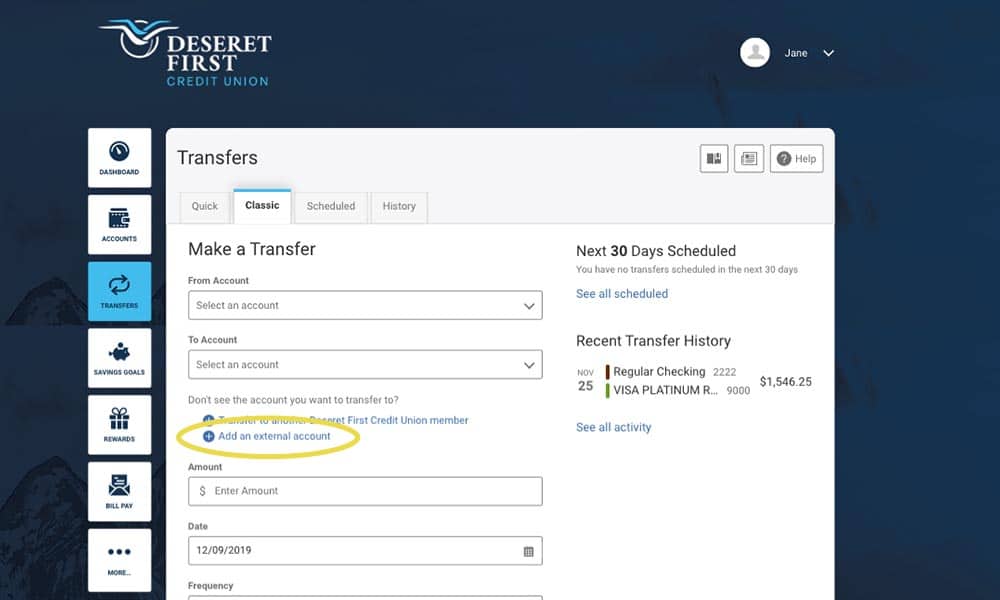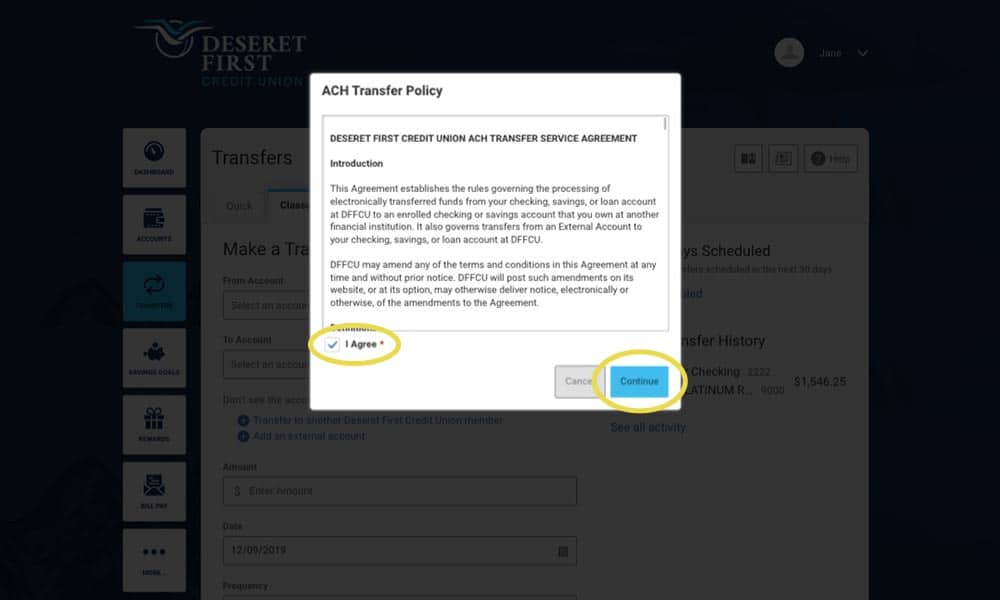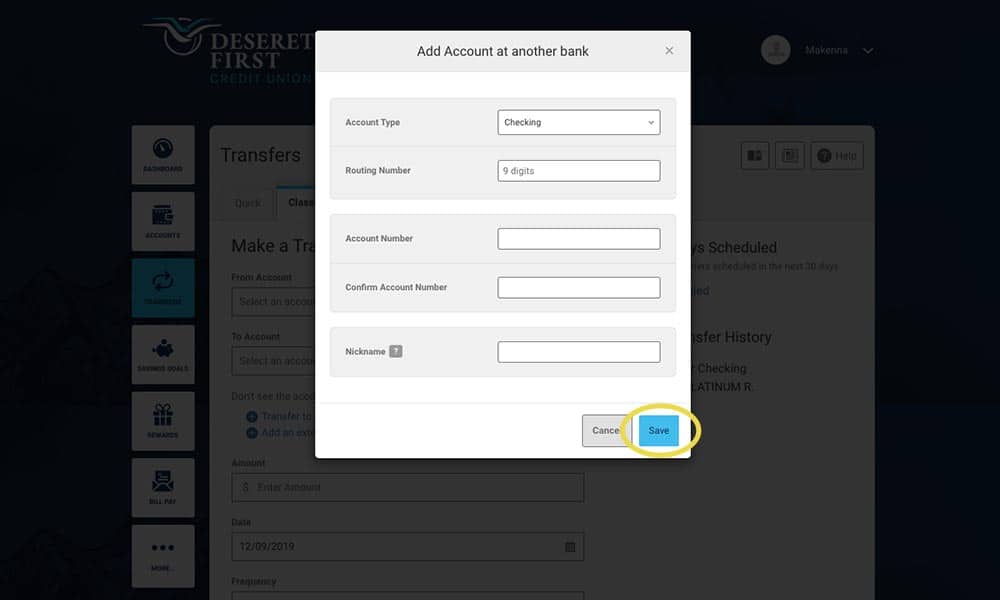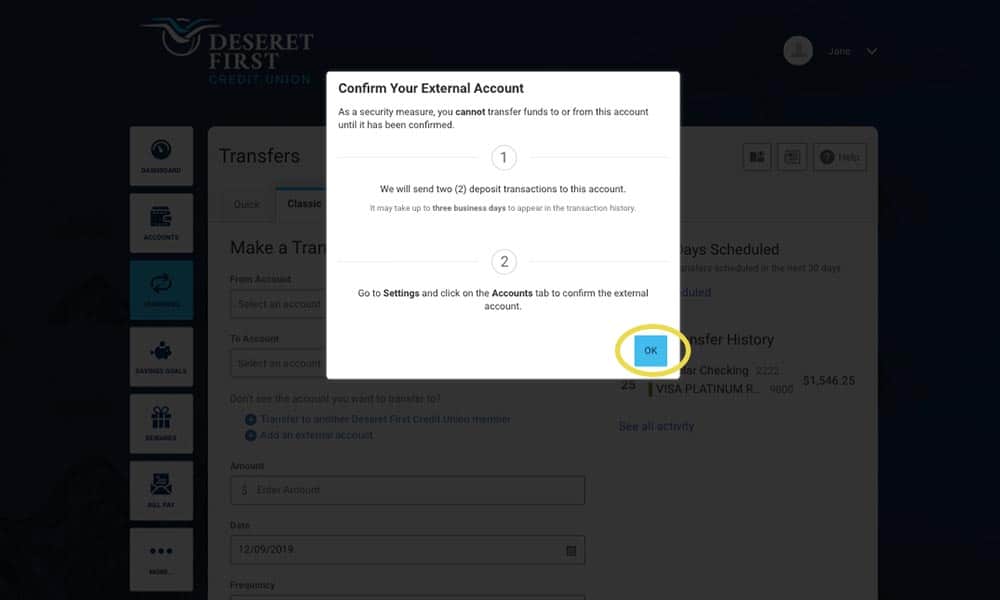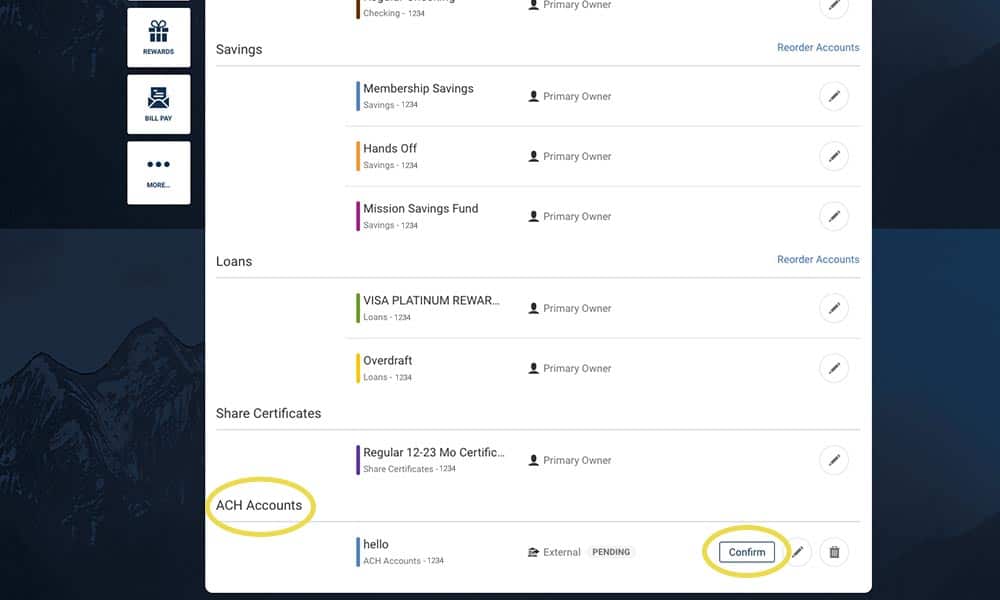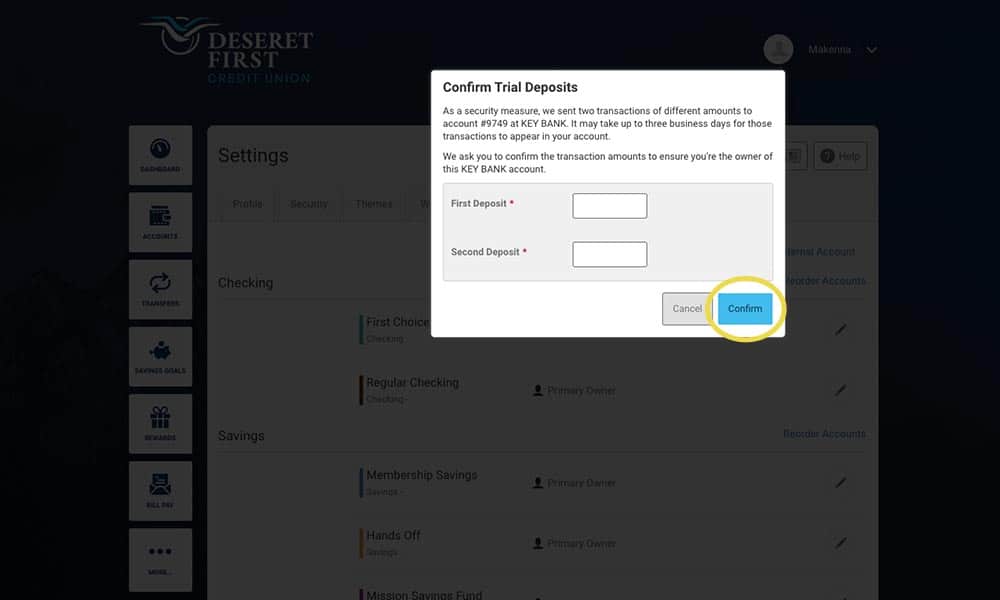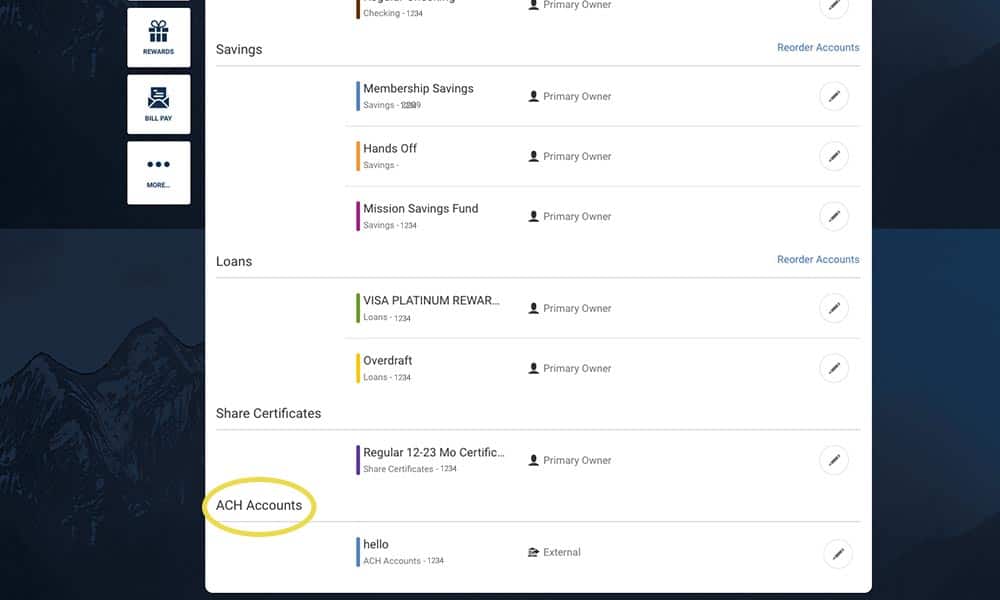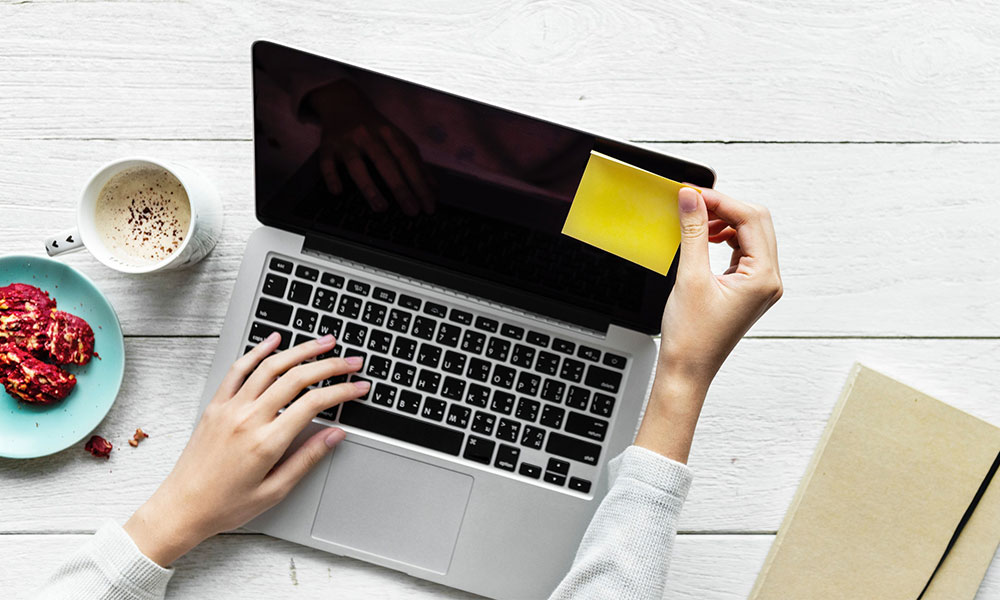 Online Loan Payments with FastPay
Loan Payments with your card.
You can use FastPay to make a loan payment. FastPay allows you to pay your loan with a debit or credit card! It takes less than 5 minutes making it quick, secure and easy to pay your loan! There is a $10 fee when you use FastPay. But don't worry! There are free options as well. See how to
make a loan payment for free
through online banking above. Here are the two ways to use FastPay:
Create an account using your DFCU account number to save your payment information in FastPay and make one time or recurring payments.
Use Express Pay without registering to make one time payments.
Pay with FastPay
*Some credit card companies may reject your payment because they do not allow loan payments using their cards.