VISA Platinum Rewards Card
---
Earn with everyday purchases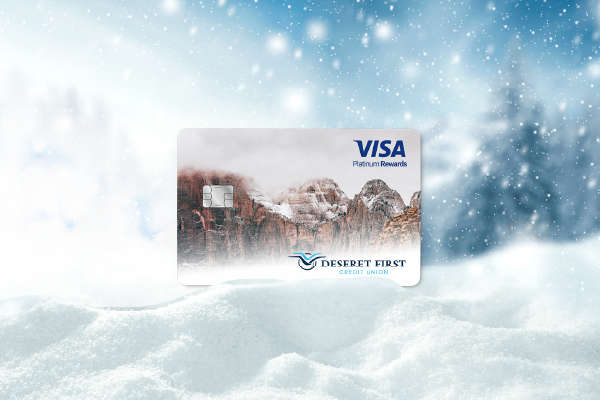 Reward yourself, get 3x rewards today!
Triple rewards on all purchases
Now through December 31st
Earn more rewards as you shop
3x the holiday cheer! We are giving back this holiday season. Earn triple rewards on all purchases with a Deseret First Visa® Rewards credit card – now through December 31.* Earn more as you shop. Apply today and start saving!
Apply Now
---
*Limited-time offer ends 12/31/23. Triple rewards will be given for the first $50,000 in posted purchases with a DFCU Visa Platinum Rewards Card from November 1st through December 31st, 2023. All points earned will be credited by January 31, 2024.
REWARDS THAT YOU'LL LOVE
If you're looking for flexible reward options, the DFCU Visa Platinum Rewards Card is for you! It's best for those wanting to be rewarded for using their credit card, while having a low fixed interest rate at
the same time.
Apply now!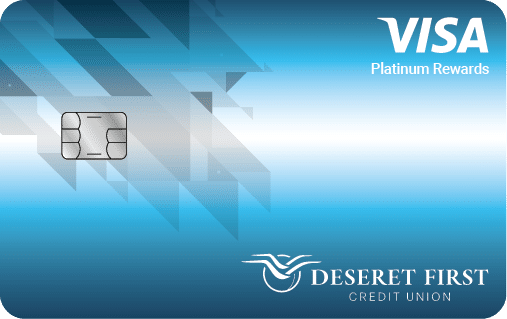 Cashback Rewards and Benefits
---
The Visa Platinum Rewards card has a fixed rate as low as 10.9%
DFCU has partnered with NXG Strategies to supply our active card holders with identity restoration. To learn more about this benefit, click here.
Need help? You'll have access to 24-hour live agent card support.
DFCU does not charge an annual fee on any credit card.
No more need to swipe or insert! All of our cards work wherever you can tap your card to complete a transaction.
For every dollar spent, earn 1 point that can be used to redeem cash, travel, merchandise, or gift cards.
DFCU never charges balance transfer fees.
Have peace of mind in knowing that you're not at fault for any unauthorized purchases.
Renting a car while on vacation doesn't have to be stressful. If an accident happens or the vehicle gets stolen, you'll be covered with DFCU's Auto Rental Collision Damage Waiver. Learn more.
REWARDS FOR EVERYONE
Our rewards program is great! Every time you use your DFCU Visa Platinum Rewards card you earn a point for every dollar spent. Log in to online banking or your mobile app and click the rewards widget. From there you can see the all of the rewards you can redeem. Some of those rewards can be used towards:
Cash back into your account
Travel to far away places
Get 1.5% when redeeming points for travel
Purchasing the latest electronics
Furnishing your home with new styles
And so much more!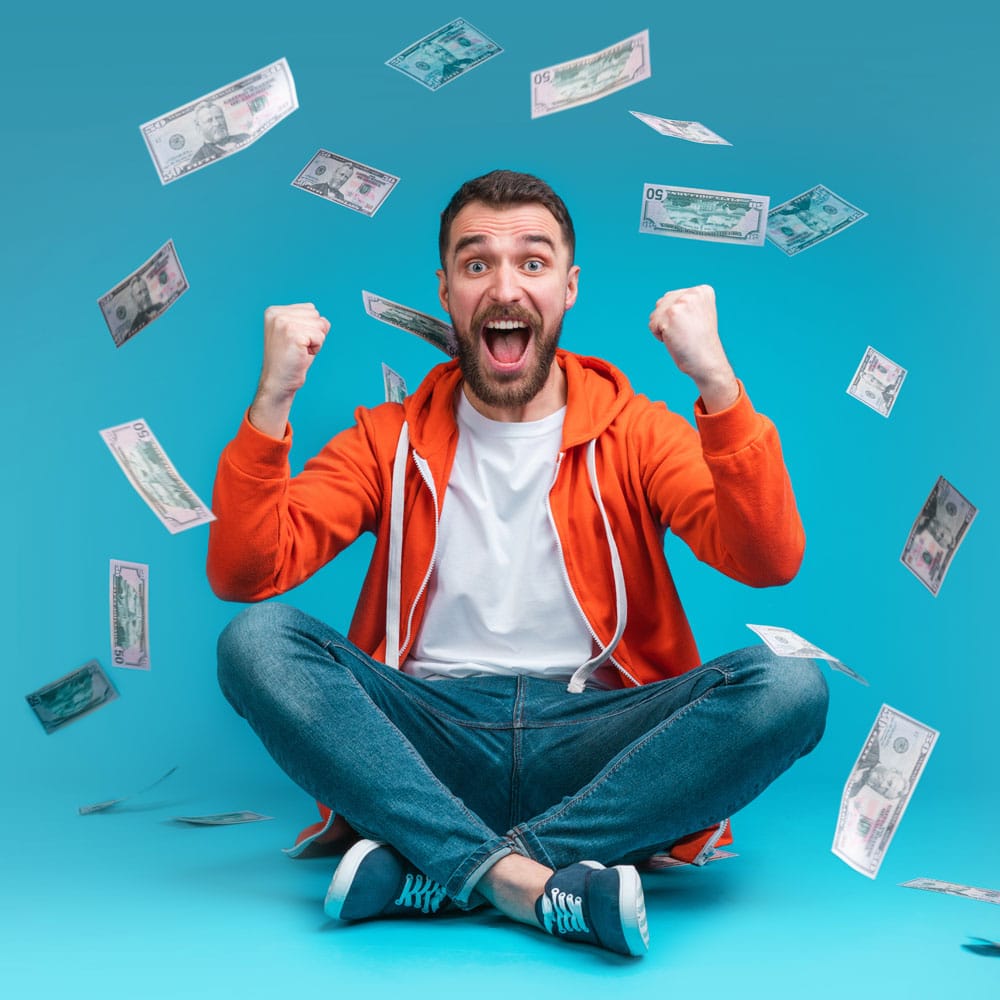 Treat yourself
any way you like it!
Receive bounteous bonuses today. Whether that means cash, a new TV, or a family getaway is up to you.
Apply for a card