VISA Signature Card
---
Maximize rewards and benefits
A daily cash back credit card that rewards you with the greatest flexibility
DFCU's premier credit card designed for established credit card users. It the best option for members who use their credit card for all their purchasing needs and is loaded with many features and benefits. Cashback is deposited into your Membership Savings account every day a transaction posts to your Credit Card account.
Apply now!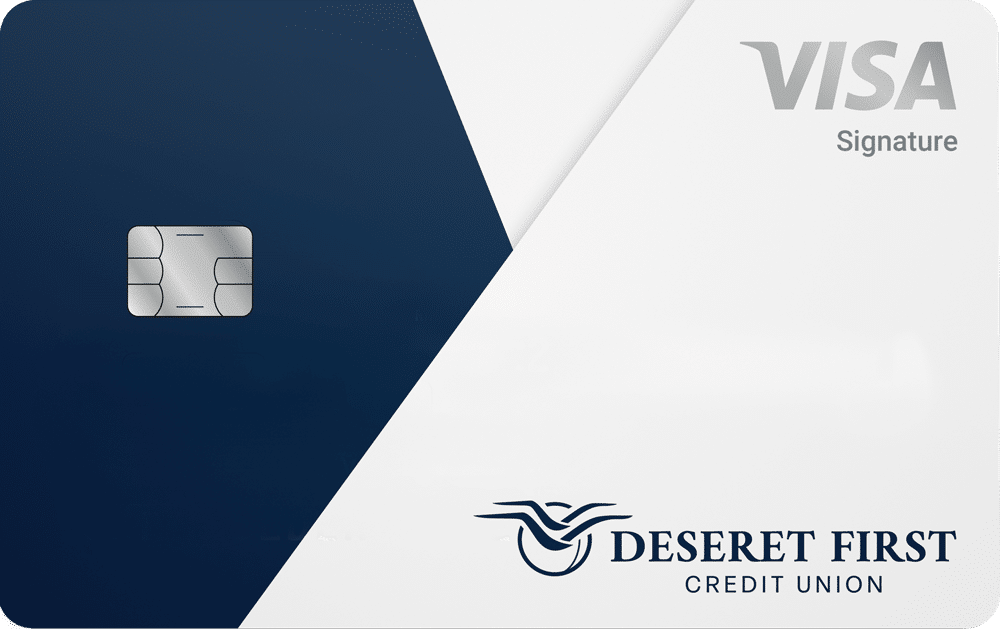 General
The Visa Signature card has a great rate as low as 17.9%.
DFCU has partnered with NXG Strategies to supply our active card holders with identity restoration. To learn more about this benefit, click here.
Have peace of mind in knowing that you're not at fault for any unauthorized purchases.
No more need to swipe or insert! All of our cards work wherever you can tap your card to complete a transaction. These cards can be instantly issued at any branch location.
Visa can help you plan your next vacation, purchase gifts on your behalf, and arrange dining and entertainment experiences. Learn more.
DFCU does not charge an annual fee on any credit card.
DFCU never charges balance transfer fees.
Need help? You'll have access to 24-hour live agent card support.
Retail
Product warranties can be inconvenient and cumbersome to use. If your gadget stops working, you can't find the receipt, or misplaced the product's warranty, Extended Warranty Protection can help.
Cellular Telephone Protection is available to provide coverage for damage to, theft of, or involuntary and accidental parting of your cell phone.
You've made the ultimate purchase and have received notification that your package was delivered, but when you get home the porch is empty. Because you bought the item with your Visa Signature, you're covered with Porch Piracy Protection.
You don't need to wait until the end of the month to claim what you've earned. Cashback is deposited to your Membership Savings account every day a transaction posts to your Credit Card account!
We've partnered with several businesses in Utah that want you to use your card at their stores. And when you do, you'll get 5% cashback. View our list of Select Merchants here.
Treat yourself
any way you like it!
Receive bounteous bonuses today. Whether that means cash, a new TV, or a family getaway is up to you.
Apply for a card